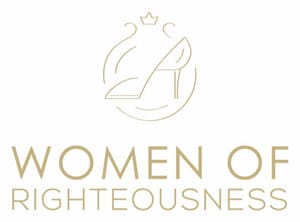 More details coming soon!
THE VISION
I wanted to share these verses with you to express my heart concerning the purpose of these meetings. As women, so much demand is placed upon our lives–from our families, our jobs, and our ministries. All of us have plenty of things to spend our time and money on, and all of us have to be good stewards over both. I don't want to host meetings that don't benefit anyone, and you don't want to sit through them. But, when we gather together in Jesus' name we get to enjoy His fullness. It's worth it!
First, make the effort to draw nigh unto Him (James 4:8). Don't be distracted or inhibited. Anticipate His presence. He wants to draw nigh unto you, and He promised He would. That excites me!
Second, expect this weekend to yield every benefit God promised you because of your financial investment and your investment of time. It's an automatic by-product that your heart will be in your investments (Luke 12:34).
Third, remember the importance Jesus placed on sitting at His feet and receiving. Even though He acknowledges the vital role women play in caring for and strengthening others, we need to understand the priority of taking time to strengthen ourselves spiritually. Jesus said when we do this, we've chosen the good part, which will not be taken away from us! Praise God (Luke 10:38–42)!

The Conference
For over 20 years now, women from across the nation (and the globe) have trekked to Midland, MI, for the annual Women of Righteousness conference. It's the biggest party of the year…and we want YOU to join us!
We're talking about a ladies-only weekend to recharge and refresh your faith in a really big way. You'll leave the Women of Righteousness weekend feeling encouraged and rejuvenated. It'll give you the push you need to face life with a new outlook. If you come with friends you'll leave closer than you were; and if you come alone, we're sure you'll meet someone fabulous along the way.
So c'mon and join us in Midland, MI, for our annual women's conference! You'll experience anointed worship, encouragement from God's Word, and have a whole lot of fun with women just like you!
GO ON, GIRL…WHAT ARE YOU WAITING FOR?
Location
The Women of Righteousness conference is hosted by Living Word Church in Midland, MI.
2010 N Stark Rd, Midland, MI 48642
Founded by Pastors Mark and Vickie Barclay, Living Word Church is a family-friendly church with dynamic youth and children's ministries, contemporary worship, and solid Bible teaching. They have been training believers for their ministries for over 35 years. Services are Sunday, 10 a.m. and 6 p.m., and Thursday, 7 p.m. For more information about this event call the church office at 989-832-7547.
Connect
Stay connected with us on social media for the latest updates!