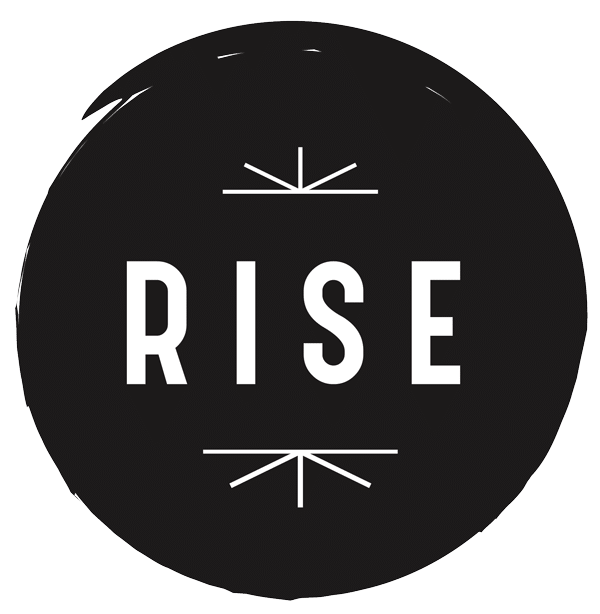 The Vision
I wanted to share these verses with you to express my heart concerning the purpose of these meetings. As women, much demand is placed upon our lives––from our families, our jobs, and our ministries. All of us have plenty of things to spend our time and money on, and all of us have to be good stewards over both. I don't want to host meetings that don't benefit anyone, and you don't want to sit through them. But, when we gather together in Jesus' name we get to enjoy His fullness. It's worth it!
First, make the effort to draw nigh unto Him (James 4:8). Don't be distracted or inhibited. Anticipate His presence. He wants to draw nigh unto you, and He promised He would. That excites me!
Second, expect this weekend to yield every benefit God promised you because of your financial investment and your investment of time. It's an automatic by-product that your heart will be in your investments (Luke 12:34).
Third, remember the importance Jesus placed on sitting at His feet and receiving. Even though He acknowledges the vital role women play in caring for and strengthening others, we need to understand the priority of taking time to strengthen ourselves spiritually. Jesus said when we do this, we've chosen the good part, which will not be taken away from us! Praise God (Luke 10:38–42)!


The Conference
For over 20 years now, women from across the nation (and the globe) have trekked to Midland, MI, for the annual Women of Righteousness conference. It's the biggest party of the year…and we want YOU to join us!
We're talking about a ladies-only weekend to recharge and refresh your faith in a really big way. You'll leave the Women of Righteousness weekend feeling refreshed and rejuvenated. It'll give you the push you need to face life with a new outlook. If you come with friends you'll leave closer than you were; and if you come alone, we're sure you'll meet someone fabulous along the way.
So c'mon and join us in Midland, Michigan, for our annual women's conference! You'll experience anointed worship, encouragement from God's Word, and have a whole lot of fun with women just like you!
GO ON, GIRL…WHAT ARE YOU WAITING FOR?

2016 Highlights

Speakers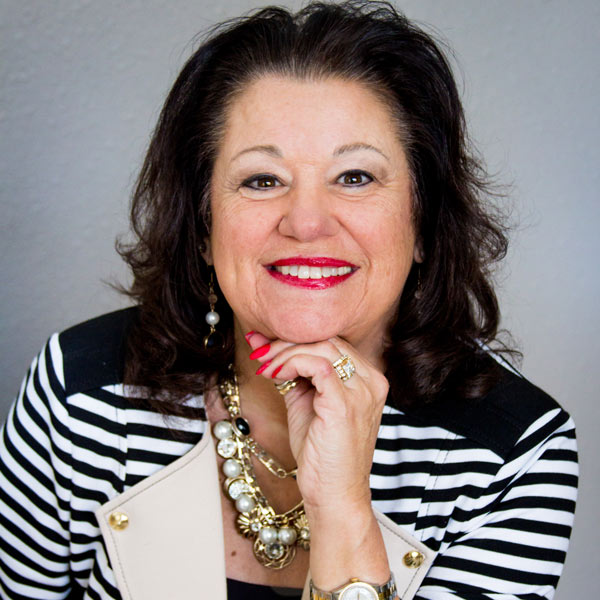 Vickie Barclay
Host and Co-Founder, Living Word Church
Vickie Barclay, wife of Mark T. Barclay, has successfully served alongside her husband for over 40 years. Together they have raised two children "under the pews" who now serve full-time with them—as well as helping raise up and train their grandchildren to do the same. Not only does Vickie travel extensively with her husband, but she is also very busy teaching and helping the local churches across America and other countries of the world. Vickie is known for her very practical approach to life and ministry. Her fun and "real" application of the Word of God is very refreshing. You won't want to miss being in her meetings and receiving from the anointing upon her as Jesus flows through her.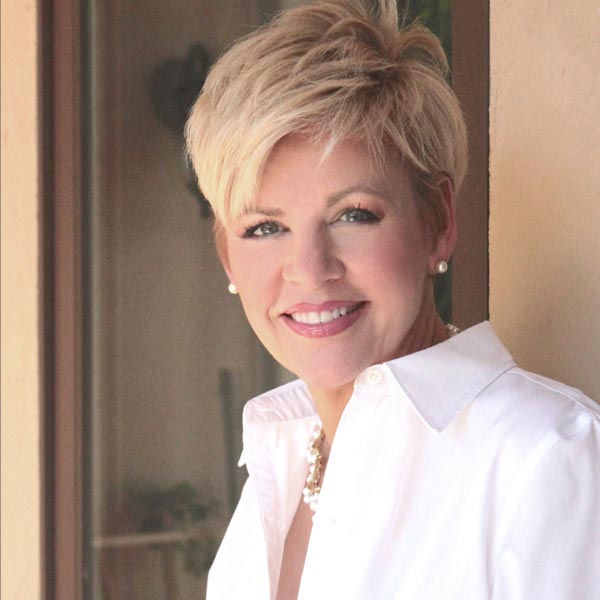 Nancy Dufresne
Pastor, International Minister, and Author
Nancy Dufresne has been in the ministry for over 30 years. She pastors World Harvest Church in Murrieta, California, and travels nationwide and abroad ministering in other churches. A respected author, Nancy has written numerous books that instruct believers how to live in the victory that belongs to them. She is known for her simple, clear teaching of God's Word that helps people walk in the abundant life that Jesus has provided for them. In addition, there is a strong flow of the gifts of the Spirit in her ministry. In this end-time era, Nancy continues to emphasize faith and moving with the Word and the Spirit.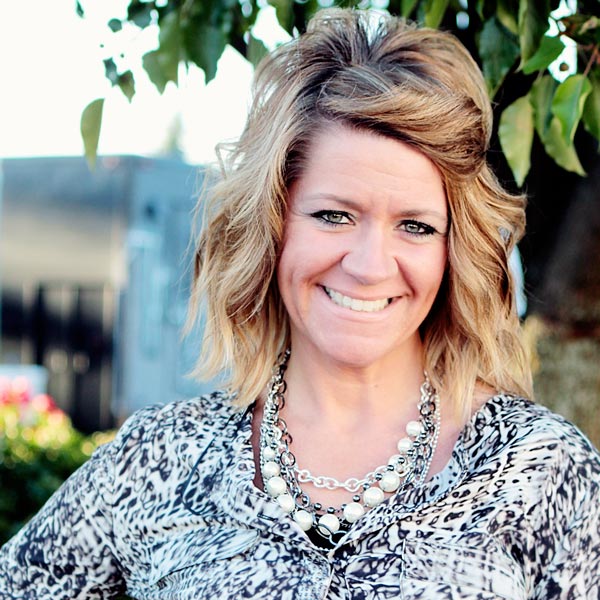 Dawn Barclay Randolph
Minister, Living Word Church
Dawn Barclay Randolph is the daughter of Mark T. Barclay. Like her father, she is a straight shooter who has a passion for people and the things of God. For the past 24 years, Dawn has been Youth Minister for Living Word Church. Although she has a heart for young people, she has also expanded over the years into speaking for her father at Living Word Church, as well as developing her own traveling ministry. Together Dawn and her husband James have pioneered multiple city outreaches and touched the lives of many people. You will be refreshed and challenged as Dawn ministers and delivers a message that God has given her just for you.

Worship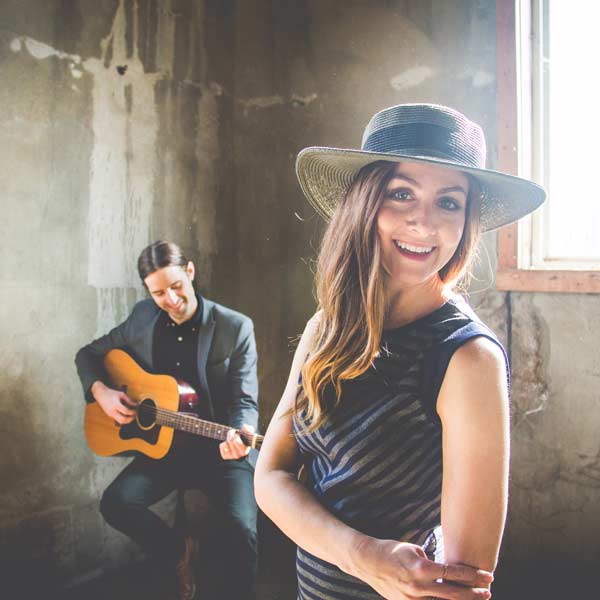 The Pideks
Worship Leaders
Nicholas and Mandy have been playing music together since 2005. As friends they've written music, traveled in bands, and led worship at conferences, camps, and churches around the country. Along with their common love for Jesus Christ, worship has been the constant binding factor in their lives and relationship with one another.
In the summer of 2016, the two friends forever joined their lives and callings together in marriage and ministry. Now the Pideks are continuing to pursue their passion to see others encounter God in worship.
Their heart is to create an atmosphere where people can have revelations about who God is, be touched by His power, and feel His love and presence through song and worship.

Registration
Ladies, age 16 and up $50 per person
($40 early bird, until March 31)
Church-casual dress
No child care available
REGISTER ONLINE
or call Peggy Histed at 989-832-7547
| | | |
| --- | --- | --- |
| Thursday | 7 p.m. | Dawn Barclay Randolph |
| | | After Party |
| Friday | 10 a.m. | "LIVE" Straight Talk for Senior Pastors' Wives with Vickie Barclay (Luncheon Following) |
| | 6:15 p.m. | Pamper Zone |
| | 7 p.m. | Nancy Dufresne |
| | | After Party |
| Saturday | 9 a.m. | Breakfast |
| | | Pamper Zone |
| | 10 a.m. | Breakout Sessions |
| | 12 p.m. | Nancy Dufresne |
| Sunday | 10 a.m. | Nancy Dufresne |
| | |
| --- | --- |
| Thursday | |
| 7 p.m. | Dawn Barclay Randolph |
| | After Party |
| Friday | |
| 10 a.m. | "LIVE" Straight Talk for Senior Pastors' Wives with Vickie Barclay (Luncheon Following) |
| 6:15 p.m. | Pamper Zone |
| 7 p.m. | Nancy Dufresne |
| | After Party |
| Saturday | |
| 9 a.m. | Breakfast |
| | Pamper Zone |
| 10 a.m. | Breakout Sessions |
| 12 p.m. | Nancy Dufresne |
| Sunday | |
| 10 a.m. | Nancy Dufresne |

Travel
Location
The Women of Righteousness conference is hosted by Living Word Church in Midland, Michigan.
2010 N Stark Rd, Midland, MI 48642
Living Word Church
2010 N Stark Rd Midland, MI 48642

Our Church
Founded by Pastors Mark and Vickie Barclay, Living Word Church is a family-friendly church with dynamic youth and children's ministries, contemporary worship, and solid Bible teaching. They have been training believers for their ministries for over 35 years. Services are Sunday, 10 a.m. and 6 p.m., and Thursday, 7 p.m. For more information about this event call the church office at 989-832-7547.

Contact

Connect